National Safety Swim Association (NSSA) Mission: To promote swim safety both in and around the water. To provide instructors, parents, and children the resources necessary for a safe swim environment.

Drowning is the leading cause of accidental death in children ages 1 to 4 years old.
(U.S. Centers for Disease Control)

Swim lessons reduce risk of drowning by 88%.(National Institutes of Health).

NSSA is dedicated to provided quality swim instruction and safety products to its members all across the country. Drowning is 100% preventable with proper supervision and water safety instruction. Become a member of National Safety Swim Association and join our network of swim instructors, water safety suppliers, and parents who wish to promote swim safety. Members receive free gifts, discounts on services, and a monthly newsletter. Please check out our Members Section for the latest offers and information available exclusive to our members.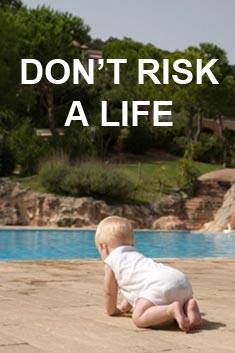 Drowning Prevention Tips

✓ Kids are attracted to water, Always watch your child in and around water

✓ Keep a cell phone or cordless phone pool side for emergency use

✓ Install a safety fence or alarm around pools and ponds

✓ Install locks and alarms on doors

✓ Learn CPR

✓Enroll children in swimming lessons that teaches survival swimming skills "Because it only takes a second"

There are plenty of reasons (or excuses) why you should not enroll your child in Swim School, time, money, travel…We only need one reason why you should...
YOUR BABY'S LIFE DEPENDS ON IT!
---